The Revit Quantum Race Suit is unquestionably stylish. Your ability to endure the crimson designs and snakeskin-like texturing is entirely up to you, but if you can, you'll be rewarded with a suit that works just as well as it looks, and everyone will notice. Now let's explore the mechanics of quantum.
Revit Quantum Race Suit Details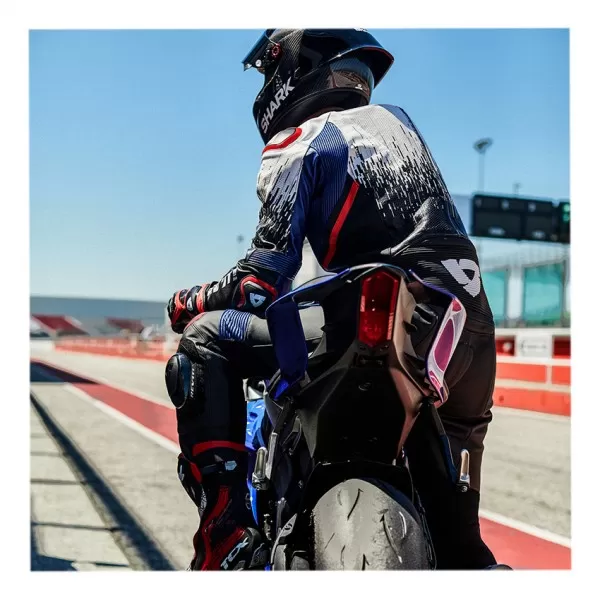 The Monaco cowhide from the brand, designed to provide excellent abrasion resistance while having a natural sheen, makes up most of the Revit Quantum Race Suit. PWR|shell stretch fabric and leather accordion stretch panels are used throughout to ensure flexibility.
The 3D air mesh panels on the upper shoulder area of the suit are one of its aspects that appeals to me; before the Quantum, we had never seen such panels on a one-piece suit. Having the additional breathability and airflow is a desirable aspect of this REV'IT! Suit.
Internally, the suit is…