Our reviews help you find the finest products for your money, whether you're looking for new Dainese Leather Jackets or any other motorcycle equipment. We'll review it today to help you make an informed decision about whether the Dainese Racing 3 D-Air Perforated Jacket is perfect for you.
Dainese Racing 3 D-Air Perforated Jacket Details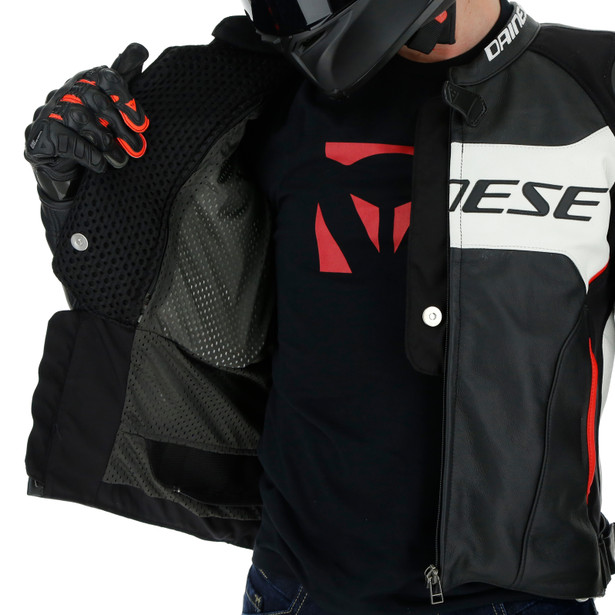 The Dainese Racing 3 D-air Leather jacket offers riders proactive protection that Dainese continually enhances with software upgrades for its airbag system. It goes beyond only offering material protection. While you own it, the jacket becomes smarter. It's simple to appreciate a jacket that's chic, contemporary, and enjoyable to own.
And after a few tough days of riding, it merely has to be recharged, which can be done wherever you charge your smartphone using a USB cable.
This Dainese Racing 3 D-Air Perforated Jacket High-quality Tutu cowhide…